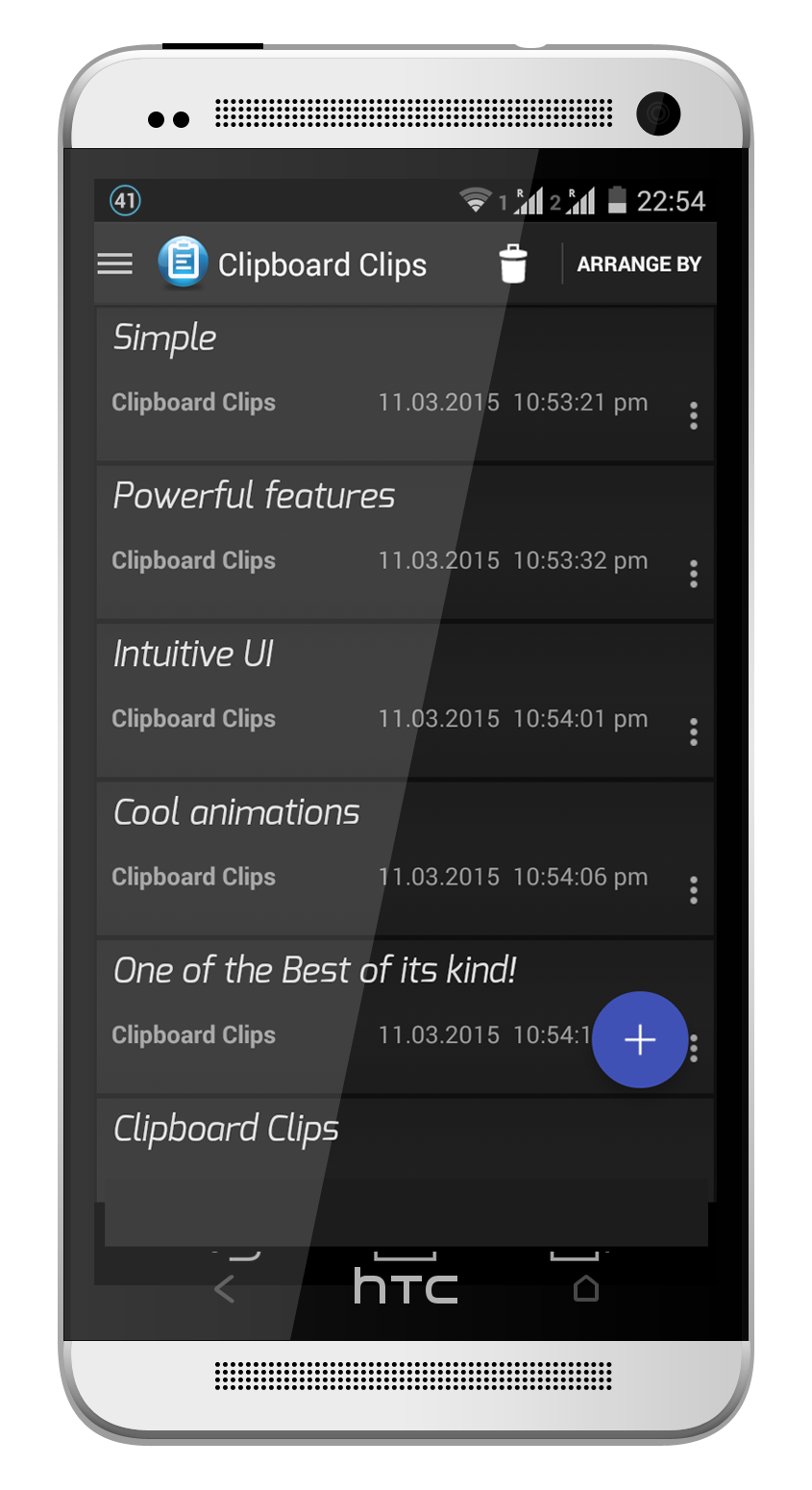 A Simple yet Stunning application to manage your Clipboard and to take Notes.

★ Automatically stores any text that you copy from any application.
★ Facility to add Notes at any time.
★ Gives a Notification Toast whenever you copy some text.
★ Ability to Copy, Edit, Share and Delete the clips.
★ Sleek and Intuitive User interface.
★ Cool Seamless transitions and animations.